Items where Subject is "Curation"

Up a level
Number of items at this level: 9.
B
Taking plants of Malabar (present day Kerala, India) as its principal concern, the project, Sensing and Presencing Rare Plants through Contemporary Drawing Practice (Leverhulme Research Fellowshipm 2017-20) engages with and navigates through three distinct but interconnected historical and contemporary sites of knowledge:
- First, the extraordinary twelve-volume seventeenth century illustrated treatise on the flora of Malabar, Hortus Malabaricus, and its twenty-first century English translation
- Second, historical herbaria in Edinburgh and Oxford housing fragile examples of specimens described in the aforementioned publications, and brought to Britain during the seventeenth, eighteenth and nineteenth centuries.
- Third, remote areas of moist deciduous rainforest of Malabar, the centuries-old protection of which has ensured the survival of some of the rarest plants.
The objectives are:
- Establish an original discourse that aims to bridge debates on contemporary drawing, materiality and the vulnerable nature of plant life;

- Enhance an understanding of the vulnerabilities and resilience of rare plants through research at the interstices of fine art, botany and plant science, museology and cultural geography.
Plants have been a 'currency' of empires, their collection and distribution having had huge social, cultural and political implications. Today, thousands of plant species are identified as endangered or possibly extinct, while bans on the transportation of plant specimens guard against bioprospecting and biopiracy. This, together with significant ongoing interest in drawing in the expanded field, and in the sensory and embodied experience of museum objects, opens a clear position for research investigating the relationships between rare plant life, drawing and herbaria.
Historically, drawing has been intrinsically connected to the collection and preservation of plants as a vehicle for scientific description and identification. With sophisticated digital visualisation technologies now occupying this central position, the proposed project asserts that contemporary art practices, especially those concerned with themes of ephemerality, are renewing the inspirational basis of botanical illustrations and specimens.
Building on Bowen's previous extensive research in drawing and states of flux, this project links the extraordinary ephemerality of the natural world to a broader theoretical concern with, as David Howes has written the 'multiple ways in which culture mediates sensation'. Hortus Malabaricus is remarkable for its in-depth description of Malabar's plants provided a unique springboard for this investigation. At Edinburgh and Oxford herbaria, investigation of preserved examples of these species generated drawings reflecting the impact of conservation methods, and systems of storage, classification and labelling. Field visits to plant science research facilities and Gurukula Botanical Sanctuary, based in the bio-diverse South Indian rainforest, incrementally expanded an understanding of the ontological status of plant specimens in relation to site, whilst interdisciplinary methods offered new ways to engage with herbaria and navigate through protected areas of remote rainforest. This enabled consideration of how dialogue between science and art might be reflected through the conceptual and material aspects of the resulting art works, and the nature of their reception.
The output, outcomes and dissemination included:
i. An exhibition with gallery talks invited exploration of, and critical reflection on, the research by both specialist and non-specialist audiences, providing opportunities for future research and dialogue. The exhibition was staged at Inverleith House, Royal Botanic Garden Edinburgh in 2020.
ii. A closing conference offered a platform to review and extend the agenda of fine art practice-led research. Speakers included: Professor Andrew Patrizio, Edinburgh College of Art; Dr Ian Patterson, University of Cambridge; Dr Henry Noltie, RBGE; Joel Fisher and Dr Sarah Casey, LICA. It is anticipated that the papers presented will be published as a collection of texts through Northern Print, Newcastle.
iii. Reflective texts and visual documentation of the project and its dissemination through exhibition and conference papers, were published by Royal Botanic Garden Edinburgh and linked to social media platforms. The content of the seminars and wider critical themes were articulated, giving academics, practitioners and publics, nationally and internationally, the opportunity to engage with core ideas and outputs.
iv. Core issues which were discussed by Bowen through a conference paper, web article and video interview (University of Oxford) and journal article (DRTP, Intellect Publications).
Descriptions True and Perfect was a one-person exhibition of twenty back-lit drawings, ten artists books and eight video projections, selected and curated for a large-scale immersive installation at the Main Gallery, Jilin University of Arts (JUA), 2016.
Bowen's research aimed to investigate how the preservation, collection and transportation of ephemeral museum objects might stimulate innovative modes of drawing and video installation. This was achieved by interrogating ways in which to transfer and recontextualise knowledge that had been generated by her earlier AHRC-funded research project Capturing the Ephemeral (2010-12, https://gtr.ukri.org/projects?ref=AH%2FH020721%2F1) . A further research aim sought to establish a distinctive discourse which might bridge debates on contemporary drawing, materiality, video and the museum context.
The project contributes to discourse that bridges debates on contemporary drawing, materiality, video and the museum context. The project extends Bowen's interest in devising new ways of creating and exhibiting drawings to interrogate the museological dimensions of the state of flux. It connects with ongoing debates on how the materiality of objects can communicate in various ways as demonstrated through conferences including: Early Modern Matters: Materiality and the Archive. University of East Anglia (2019); Art, Materiality and Representation. British Museum (2018); Childhood and Materiality. Jyvaskyla University, Finland (2019), and publications including Howes, D. and Classen, C. (2014) Ways of Sensing. Routledge; Dudley, S. (2012) Museum Objects. Leicester Readers in Museum Studies and Straine, S. (2010) Dust and Doubt. Tate Papers 14.
The project was framed by Willem Barents' 1596 expedition which left Amsterdam for China carrying Renaissance prints but only reached the Russian Arctic. The prints, now in the Rijksmuseum, Amsterdam remained frozen for three centuries. As a previous Artist-in-Residence at the Rijksmuseum, this exhibition extended Bowen's interest in devising new ways of creating and exhibiting drawings to interrogate the museological dimensions of flux, while exploring themes of ephemerality through different means.
In 2015 Bowen had continued to the cartographers' failed destination - the bamboo groves of East Asia. Filmed solely through a mirror, the resulting video works fragmented Bowen's passage through sub-tropical landscapes and sought to challenge experiential understanding of time and space. Bowen's drawings which had previously been frozen in the Arctic after three winters (in collaboration with the Russian Meteorological Research Centre, Arkhangelsk, Russia), were reconfigured. Through multiple folds, the drawings explored ideas connected to the transportation and storage of ephemeral objects.
In addition to the Bowen's solo exhibition (funded by JUA), the outcomes of this research project were further disseminated through lectures and panel discussions by Bowen at: JUA, China (2016); PSN, Northumbria University (2016); Jerwood Drawing Prize, AUB, Bournemouth (2017) and panel discussion at DRAWING Symposium, South Shields Town Hall, 2017. The project informed Bowen's Leverhulme Research Fellowship (2017-2020, Sensing and Presencing Rare Plants through Contemporary Drawing Practice) through furthering her understanding of the impact of conservation methods, and systems of storage, classification and labelling on museum objects and how this might be interrogated through drawing practice.
D
This thesis, A Matter of Material: Exploring the Value of the Museum of Design in Plastics (MoDiP), sets out to understand how a museum focusing on a single material family can contribute to the societal and museological comprehension of design in plastics. It looks at how museums communicate a group of materials that audiences believe they know and understand, yet that knowledge and understanding may not be the whole story. It explores why it might seem strange that a museum dedicated to plastics even exists, by looking at what museums are, what they have been traditionally, and what they can become.
The contribution to knowledge that this research demonstrates is in the previously unwritten history and close study of MoDiP which is an, as yet, under researched resource. My role as Curator of MoDiP has provided an empirical knowledge and expertise that grounds this contribution in my professional practice. This has enabled an opening of a knowledge embedded in the role of a museum of a contested and devalued material, illuminating the problem of plastics in museums. The study inserts plastics, and the specific collection of them by MoDiP, into the relational museological theory to discover the value of the museum's practice where complexity is added to the debate about plastics in the current climate. The particular interest of the triangular relationships between audiences, museums, and plastics is demonstrated using new diagrams, a tradition of museum studies especially used by Susan Pearce. The six original diagrams within the thesis are used to illustrate new ideas and concepts.
This research uses the tools of case study as a methodology to make a close study of the functions and collections of MoDiP, and in contrast the Pinto Collection of wooden objects at Birmingham Museums Trust. These tools include interviewing employees, studying documents, and observing practices, and sit alongside the curatorial practices of collections and object research, audience sampling through surveys and social media, as well as visiting other museums and exhibitions and reflecting on such experiences. By using these methods, this work investigates the material qualities of plastics, alongside other materials, and looks at why the placement of some materials within the museum setting might be difficult to comprehend and how, by being the sole focus of the museum, materials can be more deeply explored.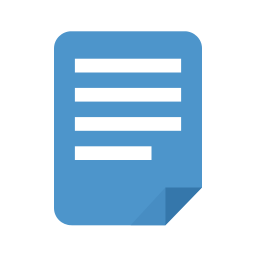 G
'The Art of Creative Research Exhibition' held to overlap with Singapore Art Week 2023, which brings together contemporary creative research from Hong Kong, Singapore, and the UK.
Featuring 15 practice-based researchers in the visual arts from the Royal College of Art, University of Cambridge, University College London, Arts University Bournemouth, the Education University of Hong Kong, and the National Institute of Education, Nanyang Technological University in Singapore.
As one of Britain's most eminent 20th century painters Stanley Spencer's work has often been overshadowed by his chaotic and colourful private life. This is the first book since Richard Carline's Stanley Spencer at War (1978) to focus entirely on the painter's service as an orderly, soldier, and patient in the First World War, and to critically evaluate his time in Bristol, the Balkans and Burghclere between 1915-1932.
Drawing on Spencer's letters, illustrations and paintings, and interviews with relatives, curators and others who knew him, Gough examines Spencer's journey from cosseted family life, through the drudgery of a war hospital and the malarial battlefields of the Macedonian campaign, to the commission for the Sandham Memorial Chapel in Burghclere. Through a close reading of contemporary texts and artwork, the book locates Spencer's work as a key component of the commemorative era after the Great War, situating Spencer's paintings of resurrection as a response to the complex bureaucracies of commemoration and a visual re-imagining of the exhumations and burials that were then taking place in battlefields across Europe. Spencer's work is examined in the context of other architects, sculptors and soldier-artists of the period, but is also positioned within the discourses of haunting and memory construction.
A number of the themes in the book were aired through several conference papers: 'Resurrection: reviving the dead in the work of Stanley Spencer, Otto Dix and Jeff Wall' Spaces, Haunting, Discourse conference, Karlstad University, Sweden (15-18 June 2006); 'Heroic death: models and counter models', WAPACC conference, USA (28-30 October 2006).
H
This unique exhibition, the first exhibition of its type, explored flock and the extent of its use across a range of contexts. The exhibition brought together for the first time numerous historical and contemporary examples of flock in its exploration of flock's sumptuous, tactile surface finish. The exhibition explored flock's rich history and importantly its contemporary relevance and importance.
The exhibition showcased artwork and design objects produced by artists, designers and many of the leading international flock manufacturers. The exhibition gained a The Textile Society Award and was successfully supported by the Arts Council England-Grants for the Arts, and the European Flock Association. The exhibition was accompanied by Flockage: the symposium that featured presentations by leading flock specialists and design academics. The exhibition was extended by four months owing to popular demand and resulted in Hardie being invited guest speaker at the Flock Association of Europe conference in Berlin, 2009.
L
Since the 1970s, more products have been made of plastics than any other materials group. Thus all museums with 20th and 21st century collections whether focused on art or science contain large numbers of objects made of or with components of plastics. However the plastics material group contains a very large number of different types of materials that are more or less vulnerable, react differently to the environment and degrade in different ways. As a result different plastics need different conditions. These are important because after manufacture they are the single most important contributor to a plastics object's life expectancy.
Preservation of plastics remains an underdeveloped area in conservation. There have been significant international research projects relating to plastics preservation including the EU-funded PopART (2008-12) and the Getty's on-going Preservation of Plastics but these are aimed at specialist plastics conservators from scientific backgrounds. Creation of this resource required the identification of ways of translating this research into day-to-day curatorial practice. It involved a series of collaborative stages with the participation of sample potential users, including an online survey; a seminar; creation of the resource, including 18 case studies detailing the degradation of specific objects made of different plastics common in heritage collections with achievable guidelines for their care; and peer review of the resource.
This resource was developed to meet a need formulated by members of the Plastics Subject Specialist Network, drawn from more than 50 UK universities, museums and other heritage bodies. Web rather than paper publication makes it more readily available, provides ongoing access to the seminar papers by video, and allows users to take the path through it that best suits their needs. It is already a primary point of reference for museums and galleries and will, in time, contribute significantly to enhanced care of heritage collections.
This website provides guidelines for the propagation of mutually beneficial relationships between small specialist museums (small defined as museums with fewer than five FTE staff) and their related industry, including a range of case studies of successful interactions.
Funding is becoming ever harder for small museums to secure at a time when the expectation is that they will become independently more resilient. This project involved 20 small museums with different specialisms and a range of businesses exploring ways that museums and industry can work together to mutual advantage. It was the first time that museums had collaborated on exploring the relationship between museums and their industries and is the only resource to provide case studies of such interactions.
Creation of the resource involved a series of collaborative stages including an online survey which explored existing practice: how museums made contact with their related industry, time spent talking to them, and the nature of any ensuing engagement; two seminars at which experiences were shared; development of four sample interactions with different companies; and creation of the resource. The latter includes an account of existing practice; a ten-step guide to developing relationships with industry with downloadable models and templates for each step; the four case studies; and a benefits analysis of the process. Peer-review was undertaken by representatives of the partnering museums and by users of the resource.
Web rather than paper publication makes it more easily available and allows users to take the path through that best suits their needs. The resource is unique: there is no other resource that aims to build museum workforce skills in interaction with industry. It is already a primary point of reference for small specialist museums, and will, in time, contribute significantly to increased engagement between museums and industries enabling museums to serve their industries better and to become more resilient.
Outside the scientific community, knowledge and understanding of synthetic textile fibres in museum collections tends to be diffuse and limited. As a result, garments made from these synthetic fibres are liable to be neglected. This guide addresses this knowledge gap. Its aims are to: bring together in one document, key information to support the curation of semi-synthetic and synthetic garments of all types; increase confidence nationally in the curation of semi-synthetic and synthetic garments: their history, interpretation, care and identification; improve the ability of museums to engage the public with these parts of their collections whatever the focus of the museum.