Items where Subject is "Graphic Design"

Up a level
Number of items at this level: 7.
G
To mark the centenary of the signing of the armistice and the end of the First World War, the Shrine Trustees are pleased to present Flowers of War. Artists and jewellers Kirsten Haydon, Elizabeth Turrell and Neal Haslem have created this beautiful and reflective commemorative wreath using hundreds of floral emblems from battlefields around the world. Inspired by those found on those same battlefields and the native flowers of those countries and all of the Allied nations who fought alongside Britain in that war. Our guest speaker Professor Paul Gough, will speak to us about his presentation, 'Seeds, soil, saplings, Reflections on the Flowers of War and Peace'. (Introduction by Shrine of Remembrance, Melbourne CEO Dean Lee)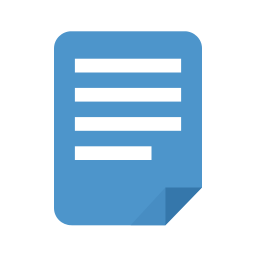 H
This paper aims to explore the concepts of student-centred, experiential, problem-based and enquiry-based learning through the critical consideration of On Trial a specific case study example of a particularly successful approach to learning that celebrates what Finkel (2000) calls teaching with your mouth shut.
The discussion explores how the format, language and dynamics of the courtroom drama are used as the context and vehicle to secure deep learning through dynamic role play where the tutor is the silent witness.
This article considers how this learning experience harnesses popular culture to help students engage with tough academic issues and wider ethical concerns relevant to their specialist discipline. It explores the challenges and nuances of such learning and considers the reasons for its success and popularity with both learners and fellow teachers.
This article relates to the ongoing research of a UK National Teaching Fellow.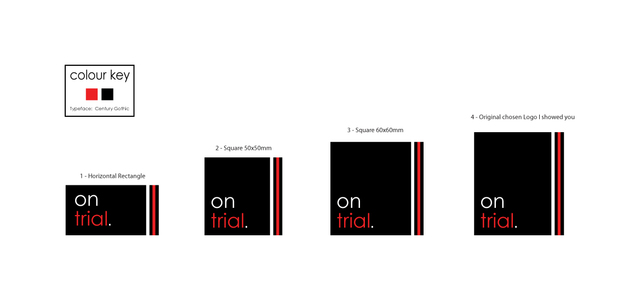 J
Bellantoni and Woolman (2000) note that "Italic and oblique typefaces possess a kinetic quality because of their slant to the right." But what is the nature of this kinetic quality and why is it imparted in this way? This paper explores kinetics, not as a property of italics, but as a manifestation of cognitive work involving metaphoric projection, for which the typeface is but a cue. It will use concepts from cognitive semantics (Lakoff and Johnson, 1999; Fauconnier and Turner, 2002) to posit the idea that the dynamic quality of italics arises from preconceptual structures (such as image schemas) related to embodied experiences of writing and running. These structures forming the basis for higher level metaphors to be constructed in cognition. Consequently, a layout incorporating italics is metaphorical to the extent that the concept of
running is used (consciously or unconsciously) to understand an arrangement of type characters. Furthermore it is argued that the meaning we construct from italic type is not a simple correspondence between slanted letters and the body in motion, but is situated; resulting from a blend of concepts triggered by such things as the meanings of the words italicized and the site/s where they appear.
Through our first repeated interaction with books, we come to recognize elements recurring in these experiences, such as: verso and recto pages, covers, spine, etc., as well as relations between these elements (front/back, part/whole, etc.). Such interaction enables us to construct abstracted mental representations of the book, which are simpler than any single physical instantiation, but indicative of many other books. This schematization provides the basis for a range of structures and pathways that can be linked, or mapped, onto text and imagery in both conventional and unconventional ways. Through metaphor and metonymy basic concepts evoked by schematic book-form can link with words and images to make new meaning. Therefore, rather than thinking of the book page as simply a substrate onto which the printed word is inscribed, it can be understood, for example, as a slice of time and/or space, and such an understanding provides opportunities for making associations with text and imagery. Consequently, the book is not a neutral carrier of meaning but can prompt the reader to think in particular ways about how information is presented. This essay will explore the book-form as a source of schematic structure that can be linked and blended with other elements to instantiate texts in diverse and creative ways. Using ideas from conceptual metaphor theory and conceptual blending theory, it will focus on one metaphorical understanding of the book: book is tunnel, to highlight possibilities for integrating book-form with book texts.
The tunnel-book is a format that has been explored by book artists in which apertures are cut into pages suggesting movement through, rather than around pages. This essay discuses a book produced as part of an ongoing PhD project that uses the same understanding of cutting through the book but instead seeks to evoke this understanding through imagery and the conventional codex rather than through piercing the book page and utilizing the tunnel-book format. An account is provided of how conceptions of moving through a tunnel are projected onto experiences of moving through a book and the ways in which these domains of experience can additionally be blended with other metaphorical journeys, in this case involving a progression through a course of postgraduate study.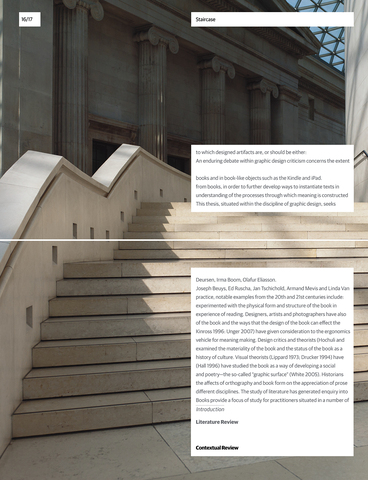 This study focuses on mind-maps as an aspect of design culture – the conventions and practices adopted by a community of designers. The research aims to work towards establishing the effectiveness of mind-maps as a tool for ideation. It questions the extent to which mind-maps enable students to break away from the cultural frames evoked by design briefs in order for creative cross-space associations to occur. By comparing mind-map-like diagrams produced by nine undergraduate students with codes emerging from the analysis of the corresponding briefs, the study seeks to answer the question: What levels of cross-space mapping are evident in the knowledge representation diagrams produced as part of an undergraduate graphic design, practice-based project? The study found 301 cases of internal linking, as opposed to 23 instances of cross-space mapping, however it concludes that there is value in knowledge representation diagrams for ideation and makes recommendations for their use.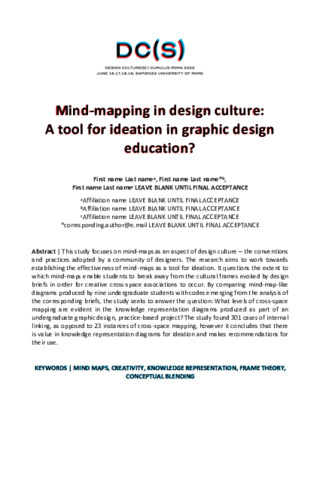 L
This paper was motivated by an enthusiasm and curiosity to investigate the origins of the illustrated visual language associated with skateboarding. The conspicuous displays articulated the adrenalin thrills of the act itself and disseminated a potent visual code to juvenile consumers eager to establish their rebellious, anti-social credentials. This paper sought out the rich visual iconography associated with Californian youth movements (brought to light by Woolfe in his essay The Kandy-Kolored Tangerine-Flake Streamline Baby, 1965) and attempted to establish a clear lineage between the legacy of Hot-rod customisation practices and the graphic heritage of skateboard culture best characterised by popular skateboard brands such as Powell-Peralta and Santa Cruz, which established the resilient visual inheritance that would eventually transform the perception of these counter cultural attitudes and motifs.
Taking the vernacular ornamental quality perceivable within the built environment as a catalyst, this article will attempt to position the sometimes-eccentric housing development of Poundbury in Dorset as a framework for Illustration practice.
The particular auspices of the new town are utilised as a discursive springboard into the idea of illustration as part of a communicative artefact in a wider physical and social context.
To this end, this article explores the Poundbury development itself as a set of images presented within the larger communication of the town. This is done with reference to architecture's interactions with ornament as well as specific overlaps between design, image and architecture. This article goes on to consider the social ramifications of such material as it forms the content of communication to a wider audience.
The priority of this investigation is the wilful exploration of this potentialy disparate subject matter under shifting definitions of illustration practice in order to open up and explore such practice.