Items where Subject is "Fashion"

Up a level
Number of items at this level: 9.
E
In 2015 Ellison was invited by fashion brand owner 'Cherchbi' Adam Atkinson to publish a book about Herdwick wool a raw material of the rug sacks Cherchbi produced.
The subsequent book, Herdwick Common was published under the brand publishing imprint, as a 98-page photo book with accompanying essay from acclaimed author, James Rebanks,
(The Shepherd's Life: A Tale of the Lake District). When reading into Herdwick sheep, something I discovered was 'heft' - A place where the sheep were rooted to by birth and returned to instinctively. This is something author James Rebanks has written about in his publication 'A Shepherds Life' a retelling of life spent as a farmer near Penrith. His book content and title inspired by W.H. Hudson 'A Shepherds Life' tells a passionate account of the up and downs of growing up as a farmer.
Research Imperatives
Ellison explores the cultural and symbolic significance of sheep on the region of Cumbria. The oldest reference to sheep kept in the Lake District is in documents dating from the 13th Century when the Cistercian monks of Furness Abbey near Barrow and Fountains Abbey near York farmed large areas. The documents simply make reference to the use of the short, coarse hair of the sheep for their habits. There is no mention of Herdwick although short, coarse hair may be a clue to one of the characteristics of an early hill breed.
Ellison began by researching the name 'Herdwick', thought to derive from Herdvyck, Norse for 'sheep pasture'. This has led some to believe that the breed was, maybe, brought into the country in the 8th and 9th centuries by Norse invaders from what are modern Denmark, western Sweden and Norway. More likely though, they were named Herdwick simply because most Lake District farms had land for sheep and were referred to as 'herdwicks'. So the sheep adopted their name from the farms. The breed seems to have changed somewhat over the past two centuries to what we accept today as the Herdwick. Drawings and prints from the 19th century seem to indicate a taller and less stocky version of what we have in the 21st
century.
The book brings together an essay by James Rebanks, a story told from within alongside of series of photographic portraits that tie together this ancient rural livelihood.
H
This paper discusses the purposes of collecting zines and alternative press magazines in academic libraries that support fashion studies programs. Fashion is a discipline that is both creative and academic, but is also a field that is dominated by commercial interests. Fashion zines offer a form of counter-discourse to the mainstream fashion media, which engages with fashion as a phenomenon whilst challenging its institutionally held power. Zines are also emerging as a new media in fashion communications, with alternative magazines taking inspiration from their aesthetics and brands co-opting the terminology and capitalizing on their subcultural appeal. This paper focuses on the developing relevance of this medium to fashion as an industry and as an academic discipline, the challenges academic libraries face in collecting zines and small-press fashion publications, and the academic library's role in providing access to this kind of alternate literature. Additionally, it discusses zine-making as a pedagogical tool, exploring how they can be used by students for inspiration and as a medium with which to engage with, and challenge, fashion discourse on their own terms.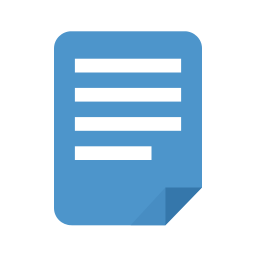 Since the start of his career, British fashion designer Richard Quinn has juxtaposed highly fetishistic imagery with bourgeois floral prints in his runway presentations. The interplay of Quinn's masks, latex and whips with his choice of bold and bright florals is informed by the various and complex symbolic associations with flowers, which communicates both a delicate femininity and sexual danger. At the core of this is the idea of the hybridized image of the woman-as-flower, who embodies a beguiling combination of exaggerated feminine beauty and uncanny horror. To contextualize why Quinn's fetish-chic fashion is so impactful, this article explores the fashionable representations of the 'woman-flower' through history and how Quinn co-opts imagery of BDSM (bondage, discipline, and sado-masochism), and fetishwear to evoke the complex associations found within floral symbolism, its links to eroticism and sexuality, and how this is enacted on the runway within the discourses of plant horror and the monstrous-feminine.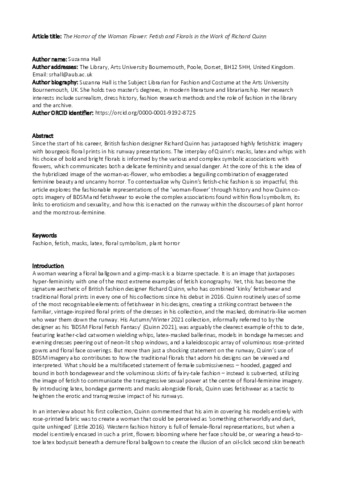 M
The 1940s were an iconic period of women's dress history, with the familiar square shoulders, crepe tea dresses and seamed stockings paired with red lips, victory curls and head scarves. This book explains the period's sewing techniques and makes a range of 1940s outfits to recreate the look of those vintage years. With detailed step-by-step instruction and over 300 photographs, it captures the style of the time and explains the impact of wartime austerity on the cut and construction of women's dress.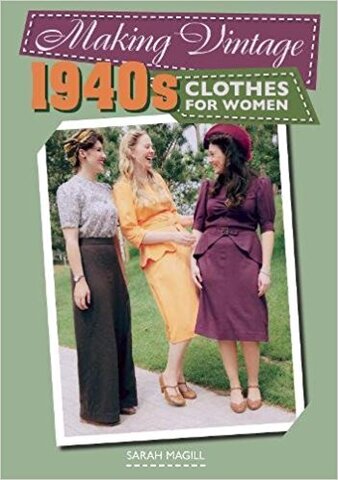 The Second World War necessitated the transferral of labour and supplies from civilian manufacture to war production. Orders initiated by the government, in an attempt to make economical use of limited resources, severely affected the clothing industry from production to consumption. As a result, many contemporaneous sources and contemporary scholars claim that civilian dress was standardised. Scrutiny of trade journals, government documents, Mass Observation records, extant garments, and sewing patterns demonstrates that though manufacturing methods were standardised and simplified, there continued to be a range of styles in women's dress.
S
W
In the context of a rapidly changing world, Rachel Worth explores the ways in which the clothing of the rural working classes was represented visually in paintings and photographs and by the literary sources of documentary, autobiography and fiction, as well as by the particular pattern of survival and collection by museums of garments of rural provenance. The book analyses the ways in which clothing and how it is represented throws light on wider social and cultural aspects of society, as well as how 'traditional' styles of dress, like men's smock-frocks or women's sun-bonnets, came to be replaced by 'fashion'. This study, with black & white and colour illustrations, both adds a broader dimension to the history of dress by considering it within the social and cultural context of its time and discusses how clothing enriches our understanding of the social history of the Victorian period.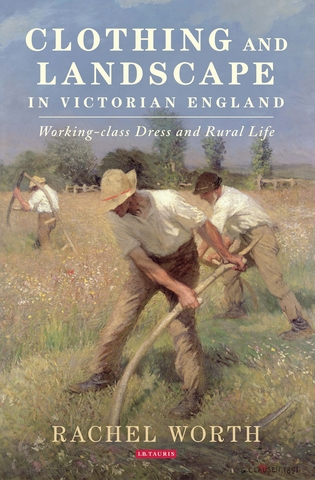 Drawing on previously unpublished company archives, this book considers Marks & Spencer's contribution to British – and, since the 1970s, international – fashion. Rachel Worth discusses how, from the 1920s, the company brought fashion to the high street, offering well-designed clothing at affordable prices. She analyses the unique ways in which the company democratised fashion, arguing that its pioneering role in the development of new fabrics, the employment of designers as consultants and its marketing and promotional strategies have changed the ways in which we understand and consume fashion.
This book received Arts and Humanities Research Council Funding (AHRC).