Items where Subject is "Social sciences"

Up a level
Number of items at this level: 9.
F
In Theodor Adorno's writing the term "natural history" has quite a different meaning to its usual scientific usage. Adorno's idea of natural history aims at reconciling, in form and in content, the opposing forces of nature and history with the aim of overcoming the division of natural being and historical being that Adorno considered to be the central problem of critical social theory. Through sprawling installations the French contemporary artist Pierre Huyghe creates new forms of interaction between natural systems and artificial constructs. Huyghe's body of work is submitted to interpretation through Adorno's dialectic of nature and history to establish the relevance of both Huyghe's practice and Adorno's thought to the conditions of the Anthropocene.
S
T
W
Students entering art and design courses in UK higher education come from a range of educational and cultural backgrounds. These students frequently report finding academic writing challenging. Expectations as to the nature of description, analysis and criticality can also differ across subject areas. As a result, students need support in developing their ability to communicate appropriately within their disciplines – their academic literacies. This study applies genre analysis to identify ways in which students express critical thinking in undergraduate Visual Effects Design and Production essays. The findings highlight common ways of linking ideas through exemplification, drawing conclusions from grounds, and challenging the validity of assumptions. Ways of expressing the strength of claims and indicating the writer's attitude are also frequently used in the sample. The findings are then integrated into a practical model for impromptu teaching of writing by subject lecturers. The article confirms understandings of the way students express criticality in essays, and aligns insights from genre analysis and academic literacies in a novel way. The outcome is a proposal for a practical, low-preparation approach to teaching academic writing within the disciplines.
The idea of a 'third space' located between academic and professional domains has proven useful in exploring changing academic and professional roles in higher education, including in online learning. However, the role of technology in accounts of third space activity remains under‐explored. Drawing on research into the introduction of Massive Open Online Courses (MOOCs) at three UK higher education institutions, it is argued that both social and technical factors must be considered to understand, plan for and manage the third space roles and structures which emerge in such initiatives. This study focuses on learning designers, confirming that they act as third space 'blended professionals' in the somewhat distinctive case of MOOC development. However, it also proposes the concept of a socio‐technical third space in which blended professionals act as hubs in a metaphorical network of activity, using social and technical means to shape their own roles and those of others.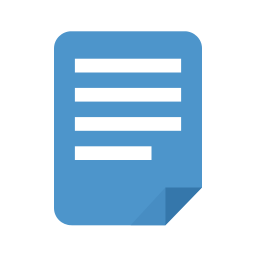 In university educational technology projects, collaborations with external partners pose a range of opportunities and challenges. Educational projects are often associated with unbundling of conventional higher education roles though there is limited empirical work in this area. This is particularly the case with massive open online courses (MOOCs), where further research is needed into the production of courses and the roles of those who produce them. This study investigated the extent to which conventional roles of academics are unbundled during MOOC production partnerships between universities and an external MOOC platform provider. The findings indicate that aspects of conventional educator roles are substantially unbundled to learning designers and other seemingly peripheral actors. Unbundling is partially driven by pragmatic decisions shaping course production processes which need to accommodate the massive and open properties of MOOCs, the nature of cooperation agreements with external platform providers and the reputational risk associated with such public ventures. This study adds to empirical knowledge on the unbundling of roles in online learning projects, and the findings have relevance for those involved in decision-making, planning and development of such projects in higher education.